Refits & Maintenance & Repairs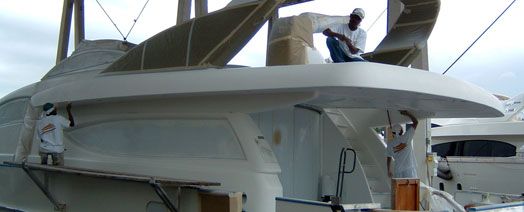 Refits:
Gala Yacht Management offers Professional Services for refitting and conversion projects. We have close relationships with major shipyards and marina complexes offering suitable docking facilities to handle all kind of refit projects with our technical team and subcontractors.
Our goals are to find cost-effective solution for your needs with best available craftmanship and in a reasonable time period.
Refit Services:
Assistance selecting a designer who has an experience in a similar project to meet requirements
Selecting and dealing with subcontractors for necessary carpentery, painting, upholstery, electrical workmanships.
Financial management and supervising the project to complete within the budget
Supervising the refit process and monitoring the subcontractors
Supervising the quality and schedule to prevent delays
Reporting the refit process regularly with updated photos
Assisting to purchase the items to be supplied by the owner, negotiate prices with suppliers to get best deals.
Handling the complete painting projects of hull or superstructure of your yacht.
Maintenance & Technical Services:
Gala Yacht Management offers wide range of technical services with our technical management team and local network of service agents, suppliers, engineers and craftmanship.
We prepare budget for technical services and regular maintenance and negotiate discounts with suppliers.
Our service includes following:
High quality paint applications with paint materials such as Awlgrip, International etc..
Fabrications of stainless steel deck equipment, bimini, gangway, water tank, fuel tank, etc..
Teak Decks, replacement or re-caulking
Various Carpentery Works, Cabinets fabrication and modifications
Rigging and Sail Services
Maintenance of Main engines and Generators, supplying the maintenance materials such as oil, filters, etc..
Electrical Works including Refrigerator and Air Condition Service
Tenders and outboard engines maintenance and repairs
Plumbing and sanitary system installation and repair.
Upholstery Works
Contact Us at management@galayachting.com or complete the following form, we will respond as soon as poosible to discuss further details.
Refit & Technical Service Enquiry