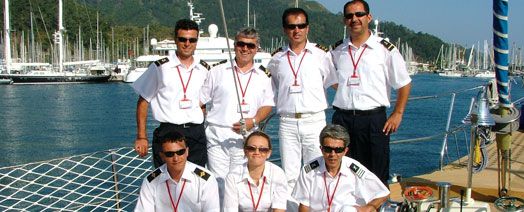 Gala Crew provides captain and crew placement services in Turkey for the yachts located anywhere in the world. We are selecting the most suitable Turkish and International crew for you from our crew database, we check references and background of each crew before offering them as crew candidate for your yacht..
Gala Crew provides crew placement service for following crew enquiries:
Long Term Crew Placement ( for more than 60 days ) : one month salary to be charged
Temporary Crew Placement ( for less than 60 days ) : 20% of the total crew fee to be charged
Day Work Placement ( for 1-2 days ): free of charge
We will send you our full terms and conditions and request your acceptance before providing you the crew candidates.
Please fill our online form to place a crew enquiry and provide us as more information as possible. We will reply you with selection of candidates meet your requirements.
Captain & Crew Enquiry